The CMS That's Built for SEO and Easily Customized for All Your High Tech and Industrial B2B Online Marketing Needs
Posted on Wednesday, December 20, 2017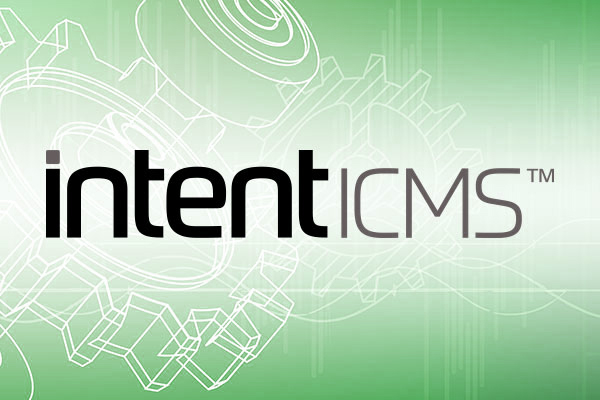 Didn't catch the splash we made in Hawaii in June? At the 2017 International Microwave Symposium we announced the first formal release of our custom integrated content management system called Intent ICMS™. We're happy to say the launch was a success with 3 new websites including www.custommmic.com, www.laserservicesusa.com, and www.vaunix.com the most recent to be upgraded to our latest platform.
What is Intent ICMS?
The content management component of Intent has been designed to meet the unique needs of catalog-driven electronic component, materials, and equipment manufacturers who offer standardized products. Intent is not theme or template-based. It allows for complete custom user interface (UI) design flexibility, and unique brand story-telling and customizable database architecture per client. It is built around tried and true online B2B digital marketing and PHP website development principles, that we've honed over the last decade. It provides easy administration and control over all website page editing, including, copy, images, videos, data and datasheets, engineering resources, blog posts, emails, landing pages and forms, sales reps and locations, careers, events, alt and meta tags, and more. And you won't need WordPress or any other bolt on SaaS database software either because this is the alternative that finally gives you complete control.
So, what does this mean for your company with a catalog of products and/or models? Why should you care that we have our own CMS? Well, there are a lot of reasons we'll cover in a series of blogs ahead, but right now we'll focus on the SEO value that Strand + Intent can provide.
Unless you've been living under a moon rock, you've noticed that to find anything is to simply "Google it". What this equates to is that at this very moment internet technology and your online product marketing are at an apex. If you're aligned perfectly with Google (and other notable search engines like Bing) your prospects will come. But how do you get aligned?
Think Search Engine Optimization (SEO), right out of the gate, that's how.
SEO is defined by Business Dictionary as "…the process of improving traffic to a given website by increasing the site's visibility in search engine results…." By using Intent when we build a website, our SEO and digital marketing experts have already worked out the pre-defined best practices with our development team, and so while building your site with Intent, SEO execution is inherently baked into our website design and development process. We don't launch a website and then perform SEO. Each site is launched with a foundational SEO base that would otherwise be next to impossible to achieve after a website has launched. Intent does not use pesky subdomains either. Which means search engines will index all your content and associate it to your main root directory. Not sure why that matters? In a nutshell, your root domain or URL of ACME.com should look like ACME.com/blog instead of blog.ACME.com. The reason is that to a search bot their understanding of how thoroughly your site covers the subject matter being search upon is less than if seen as one whole site.
The extra benefit to your company, of course, is that our entire team is trained in Intent and today's SEO best practices. So once a site is launched with this solid SEO foundation created by Intent, our account team will take over and keep evaluating and tweaking copy and tags, posting content-rich blogs, videos, and press releases, and basically do everything in our (legal) power to get and keep searches for your keywords and long tail phrases and expressions on page 1 of Google and other search engines who follow similar indexing practices. It's the Intent ICMS, content-driven marketing way to SEO—and it's the only way to go.
In short, Intent is not only a fantastic CMS, it's also a great SEO foundation builder and ongoing improvement tool. You'll love it!